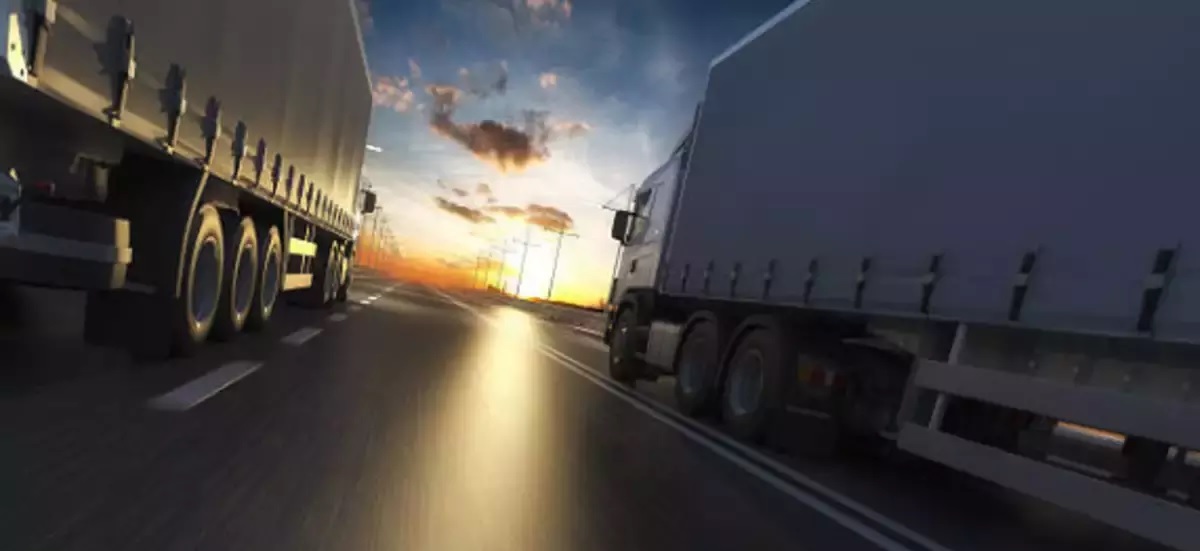 In early February, the European Commission came out with new targets for CO2 or carbon dioxide emissions for trucks and other heavy-duty vehicles. The goal is to lower the transport sector's CO2 emissions throughout the continent. Although the new target is included in the European Green Deal, it is not an indication that the EU is committed to going completely carbon neutral.
According to reports, of the total GHG or greenhouse gas emissions, over 6% are contributed by long-distance buses, city buses, and trucks. Road transport contributes over 25% of the region's greenhouse gas emissions. These figures are the reasons why emissions standards are constantly updated and upgraded, especially since EU authorities are focused on achieving their zero-pollution and zero-emissions goals.
As per the EU's new proposed targets, emissions reduction beginning the year 2030 is expected to be at 45% while the 2035 reduction will be at 65%. The 90% reduction rate target will be achieved after five years. Additionally, there is a proposal for all the new city buses to be emissions-free by the year 2030.
Heavy-duty vehicle emissions have been increasing year after year since 2014, except for 2020 when the world went on lockdown at the height of the COVID-19 pandemic.
The Climate Group Director of Transport Sandra Roling said that the proposal to lower heavy-duty vehicles' carbon emissions by 90% by the year 2040 is not enough. According to her, the EU should be doing more. What authorities should aim for is a 100% reduction in CO2 emissions by the year 2035.
Around 99% of the EU's heavy-duty vehicles are powered by internal combustion engines that are, in turn, powered by diesel. Diesel is frowned upon nowadays primarily because of the Dieselgate diesel emissions scandal that Volkswagen started in 2015.
Aside from lowering CO2 emissions of high-polluting heavy vehicles, the EU also presented changes related to charging networks. Chargers are vital for electric vehicles, so the proposal is to install a station every 60 kilometres. There will also be hydrogen refuelling points, one for every 150 kilometres.
Implementing stricter rules and targets will send a strong message throughout the EU so that the entire region will commit to reducing CO2 emissions.
The EU and other legislators are working hand-in-hand to ensure that the proposals are finalised. Aligning road transport with the zero-emissions, zero-greenhouse gas goals and ensuring that these are achieved efficiently is the primary aim of the EU. They are also committed to reducing or altogether eliminating the demand for fossil fuel or diesel.
Emissions and the Dieselgate scandal
Generally, an emission is something that is discharged or released. Diesel emissions are released by diesel vehicles, such as the ones involved in the Dieselgate scandal that first broke out in 2015.
It was in September of that year when the Volkswagen Group was accused of using defeat devices so they could cheat on emissions tests. The device can sense when a vehicle is in the lab for testing so it immediately reduces emissions levels to within the limits set by the World Health Organization. Although the vehicle appears clean and safe to regulators, this state only holds during testing conditions. Once the vehicle is driven on real roads, it reverts to emitting alarmingly high levels of a dangerous pollutant known as nitrogen oxide or NOx. As such, Volkswagen deceived their customers by marketing and mis-selling high-polluting vehicles. They also put the lives of drivers in danger as exposure to NOx emissions can cause life-threatening impacts.
The US authorities that discovered the defeat devices ordered VW to recall the hundreds of thousands of affected Audi and Volkswagen vehicles sold to consumers in America.
Other carmakers, including BMW and Mercedes-Benz, were also found to have installed defeat devices in thousands upon thousands of their diesel vehicles.
Nitrogen oxide emissions
While the EU's focus is reducing CO2 emissions, it is also important to note that NOx is one of the most dangerous diesel vehicle emissions. NOx has a combination of nitrogen dioxide (NO2) and nitric oxide (NO), gases that have adverse effects not only on the environment but on human health as well.
NOx is also responsible for the formation of toxic pollutants such as acid rain and smog. Sometimes, nitrogen oxide reacts with other elements to produce ground-level ozone, an active pollutant that endangers plants, crops, and other vegetation.
Nitrogen oxide's most dangerous impacts, however, are on a person's health and well-being. The most common life-changing and life-threatening effects include:
Anxiety, depression, and other mental health-related issues
Dementia (caused by weakened cognitive health)
Asthma
Bronchitis, emphysema, and other respiratory illnesses
Pulmonary oedema (when the lungs are filled with fluid)
Breathing difficulties
Lung problems (reduction of lung function)
Asphyxiation
Vocal cords spasm (laryngospasm)
Cardiovascular diseases
Certain cancers
Premature death
Carmakers should be held responsible for subjecting their customers to these dangerous impacts, as well as for the mis-selling. This is why authorities are encouraging affected drivers or car owners to bring their carmakers to court via a diesel claim.
Should I file my diesel claim?
Whether you own a Volkswagen, BMW, or Mercedes, if your diesel vehicle has a defeat device, you can claim compensation. To make sure that you are qualified to file a diesel claim, visit ClaimExperts.co.uk and gather all the information you need for your emission claim. Talk to an emissions expert as well.